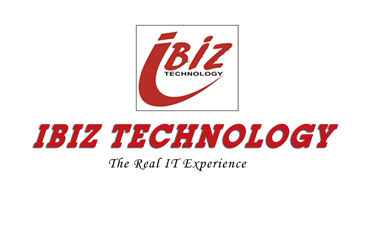 IBIZ Technology is an IT Solutions & IT Services Company based in Trivandrum, Kerala, provides Managed IT Services, Web Development, Surveillance System & Complete IT Solutions. To date we have grown to be a market leader in our market verticals with cost efficiency and dependable commitments. We have experience and focus on emerging technologies which allows us to use IT innovatively in niche areas and add value for our clients.
Being as an IT company, we provide our clients, the best advanced technologies; ideas and works consequently with the services available 24x7x365. Which enable us to achieve their trust and empower us to complete the project with full spirit. We blend our innovative concepts to make our services Advanced, Adequate, Accessible.
We are a leading Hardware and Networking Solutions company, bringing together various technologies from world leaders to meet the networking and communication infrastructure needs of distributed Enterprises. IBIZ Technology's strong industry certified design and implementation team, project management skills, ability to translate customer needs into actions and a highly professional and motivated team have been the key factors in building an ever-growing list of satisfied list of customers.
The Company is a well established, professionally managed organization of qualified and highly experienced engineers in various fields of IT and telecommunications like Servers, Storages, LAN, WAN etc. IBIZ Technology has grown steadily and earned a reputation for services and reliability.
We believe in customer satisfaction with clean track record of satisfying them time to time.
We also carry out network planning, design, operation & maintenance for telecom networks. We are in synchronisation with the need for innovation, market needs as well as the company vision & mission for conducting sound business practice. We are also a very well focused and goal oriented organization with strategic planning to achieve business and customer oriented targets, milestones.
We provide vast range of services like:

Managed Network Services
Infrastructure Solutions
Onsite & Offsite support for Firewall, Servers, Storage, Routing, and Switching
Dedicated 24x7x365 Support Team for Servers, Tape Drives and Storages
Network Maintenance
LAN/WAN Solutions
Network / Server / Computer AMC
Cloud Solutions
Surveillance Services
Our mission
The mission at IBIZ Technology is to add value and to contribute to our clients' long term success and competitive strength. This is accomplished by helping clients to identify solutions that improve performance, by assisting in implementing those solutions and by aiding in managing the subsequent change. We also believe that the success of every project will be determined by the consideration given during the selection of a competent vendor. We possess proven ability to deliver and are committed to provide quality products.
CAREERS
Thank you for contacting IBIZ TECHNOLOGY. If you are dedicated to your work, committed to learning and growing with good character, you will probably feel right at home with us and let's together build our space. Please share your Resume to hrd@ibiztechnology.co.in. One of our representatives will get back to you.